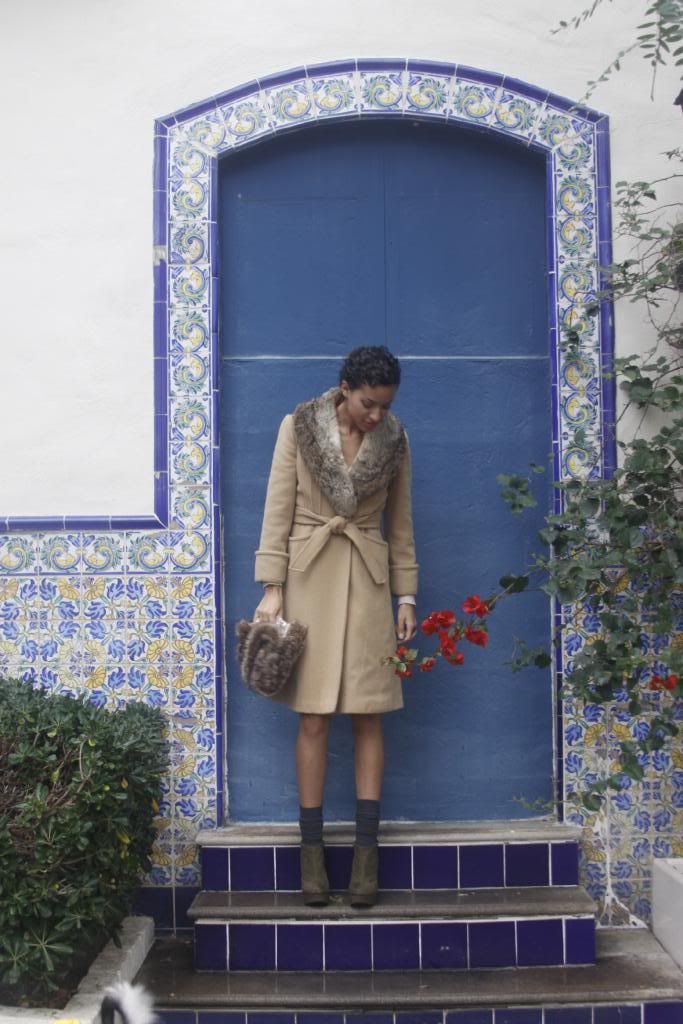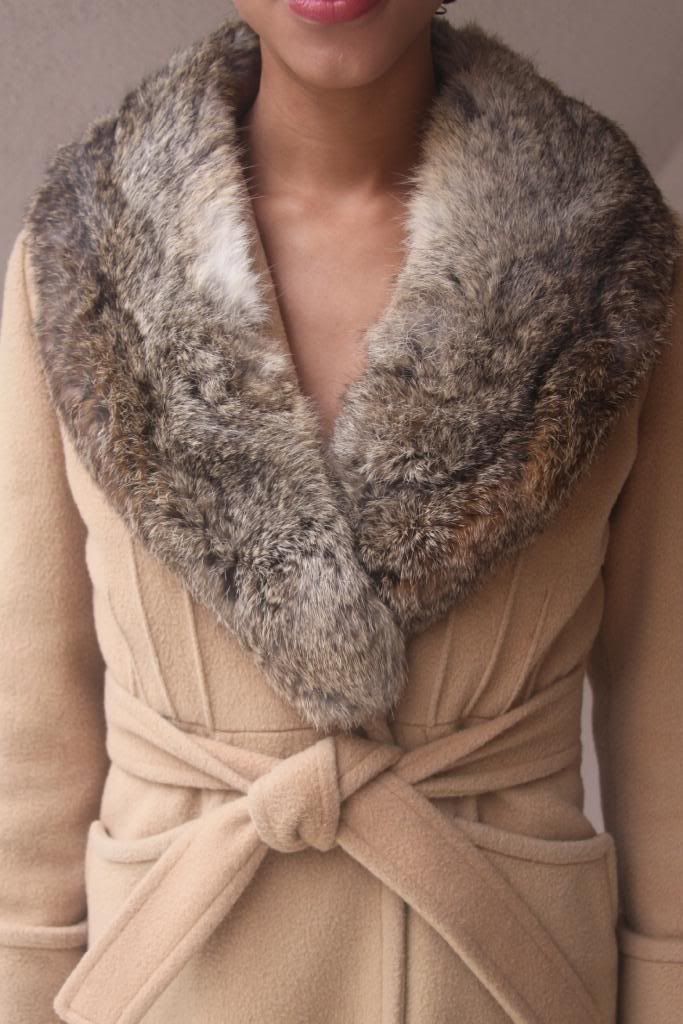 Fur Trim Camel Coat
- Vintage Fairfax Flea Market Find (try saying that 5x fast- ha!)
Metallic Woven Belt
- Vintage
Thigh Highs
- ? My mum got 'em for me :]
Olive Platforms
- Forever 21
Dear Reader,
I'm going to assume that you know that Christmas day is almost here. You go into Coffee Bean, and you can't order a drink that doesn't have "peppermint stick" added to the name. Vanilla Bean Peppermint Stick. Mocha Peppermint Stick. Bah Hum Bug! That's right, I said Bah Humbug! I'm here in sunny Los Angeles ---> sans snow. sans my family! I'm a bit sad about not being able to fly home for the holidays...
But that's okay! Where there is love and joy, there is christmas! (That was cheeesyy) But I have tons of Love in Los Angeles, and I'll have to say that I'm pretty stoked to go to the beach on Christmas Day, I'm dreaming of a sandy christmas! (my cheesiness has exceeded it's daily limit!)
Happy Christmahannukahwanza, folks!
xx Amelia

p.s.

Estilo Secreto:

An interesting vest can always be used to make an outfit more interesting. I stock up on cool vests that i can throw over tees, tanks, and dresses- so when you're outfit is failing to impress, throw on a cooool vest and see if that up's the anty. X