Dear Reader, the following photographic diary will show me (Amelia) with a Vitamin D deficiency. Cause of deficiency? Well, I haven't seen too much of the sun here lately- It has rained, around the clock, for the past FIVE DAYS here in Los Angeles. I would move to Forks, Washington and kick it with the Cullens if i really wanted to live in this much rain. But i don't live in Forks, I live in the
Sunshine State
, and i wish to do a proper outfit post, in the great outdoors! Knock it off, precipitation! Thank you.
.....:::::That being said, here's some outfits i've been workin' with lol:::::....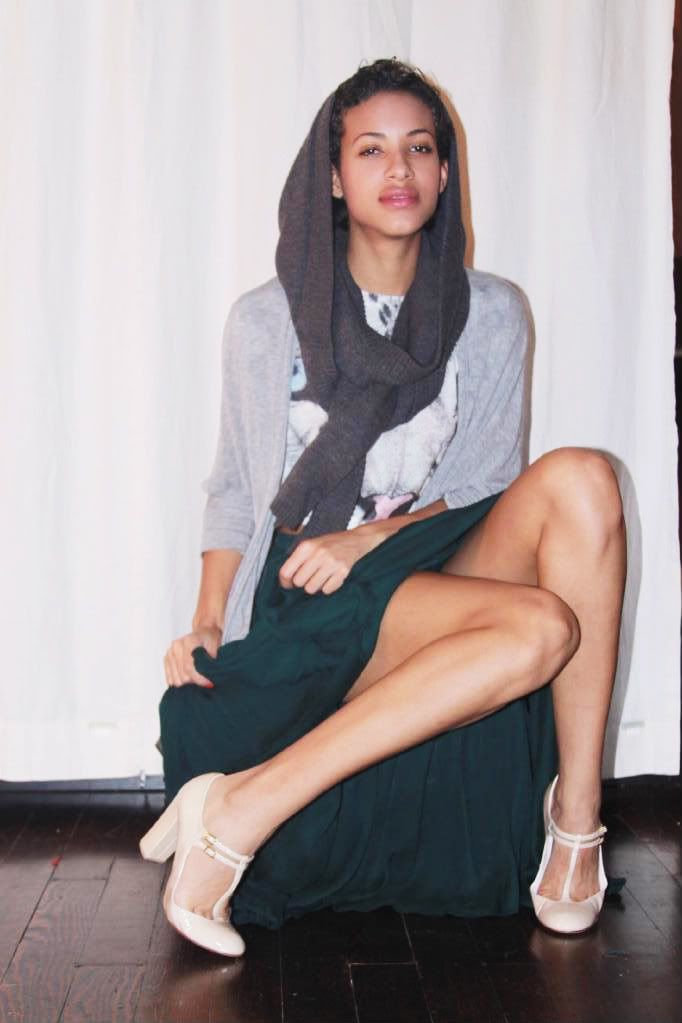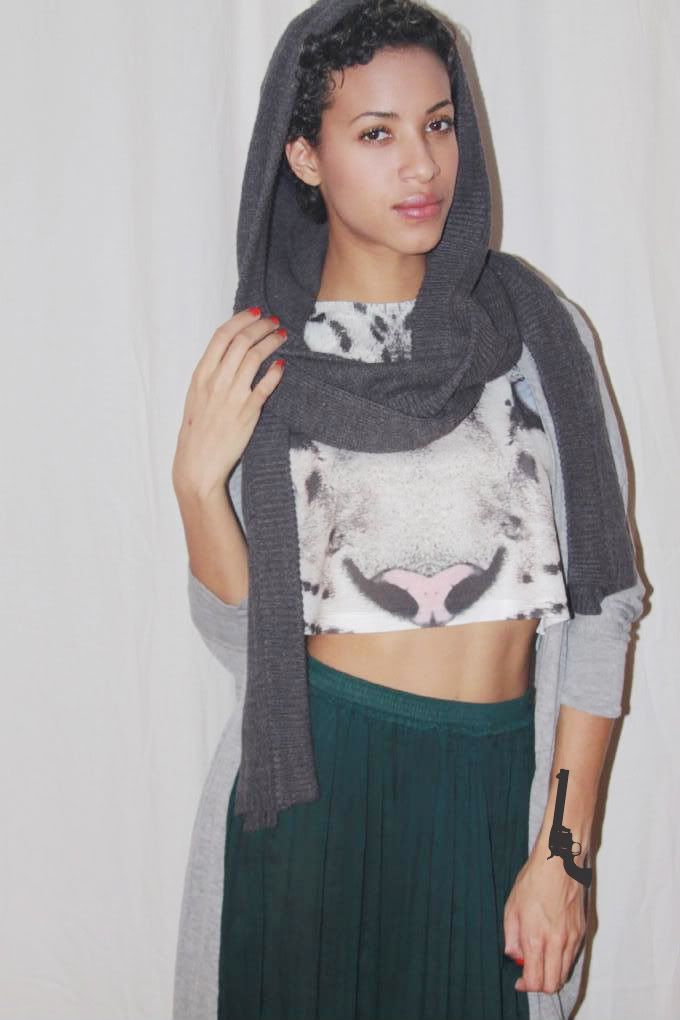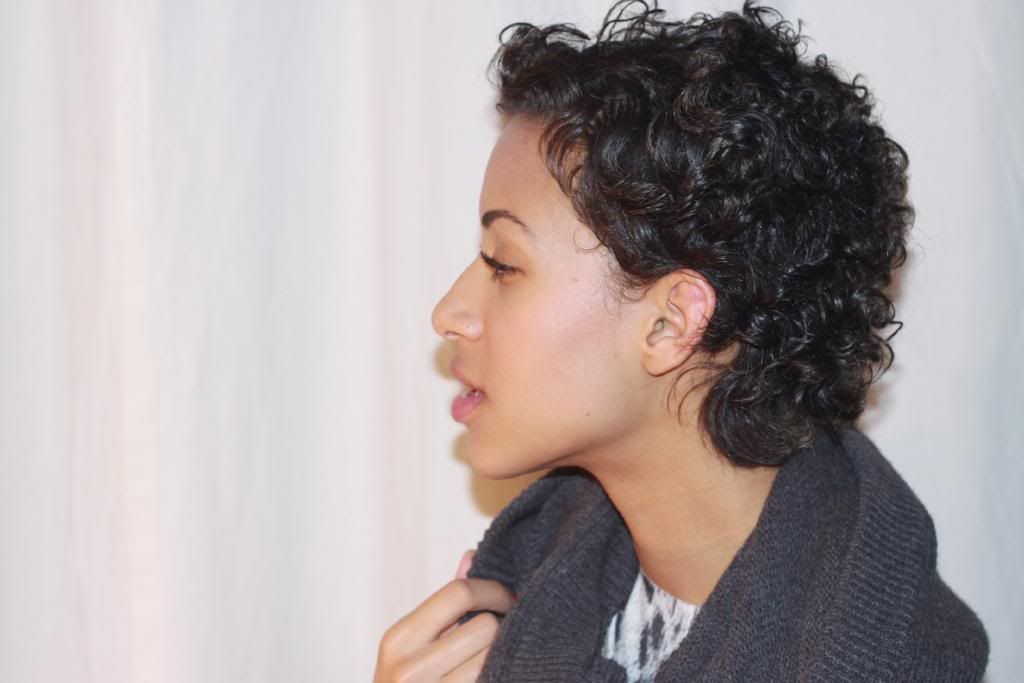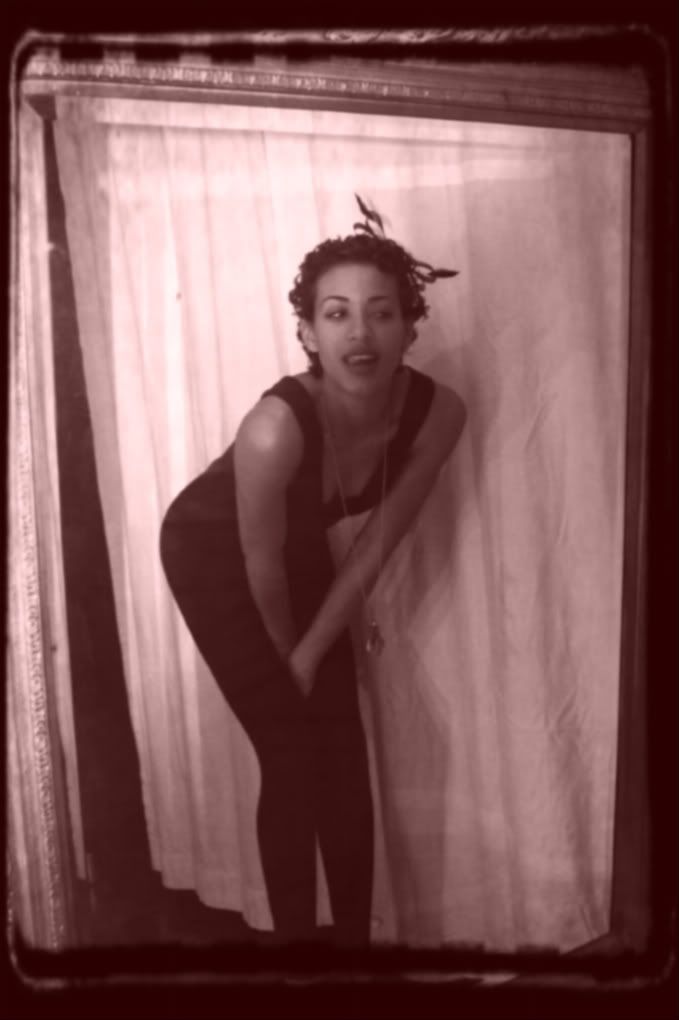 Silk Green Maxi Skirt
- Vintage
Sheer Pink Wrap Top
- Vintage
Leopard Cropped Tee
- H&M
Black Stone Ring
- H&M
Hooded Scarf
- Crossroads Trading Co.
Feather Bow Headband
- F21
Leopard Print Wedges
- F21
I definitely did not give any justice pictures to the Helmut Lang body suit- it's so dope! I'll take some better pictures of it soon- maybe when i scrounge up the balls to wear it out? It leaves nothing to the imagination, let me tell ya.
On top of it being so frightful outside, I've been so disgustingly busy- but good busy! I just booked a role in RENT The musical, as Joanne! The show will open at the Hudson Theater, in Hollywood, in March, and i'm soo super stoked up about it! Thus, i've been neglecting my blog just a bit- but i'll do better, promise! No one puts baby in the corner!
Till next time! (Hopefully it won't still be raining)
Xx Amelia